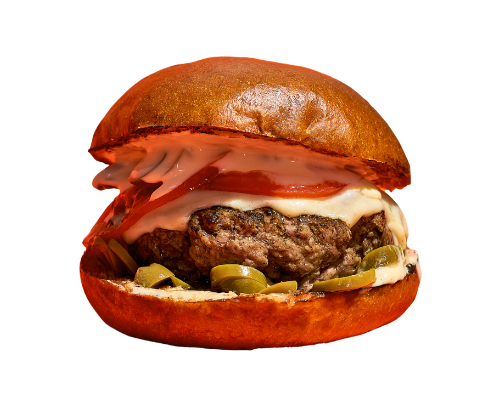 Smoky Poblano Meatball Sliders
Prep Time:
5 minutes

Cook Time:
20 minutes

Total Time:
25 minutes

Yield:
2 to 4 servings

Category:
Main Entree

12 Dakota44 Smoky Poblano Meatballs
Two tablespoons Olive Oil
12 slices Fontina Cheese
½ cup Basil Pesto, *recipe below, or store-bought
One cup Baby Arugula
12 Soft Rolls, halved
In a skillet, heat the olive oil over medium heat. In batches, add the meatballs, be sure to not overcrowd the pan. When you add the meatballs, using the back of your spatula, squish down the meatball to make a flat patty. Cook until browned, flip, and continue to cook until internal temperature reaches 165°F, about 5 minutes on each side. Once the meatballs are cooked through, top each meatball with a slice of fontina cheese, cover the pan and let the cheese melt, about one minute. To assemble, spread the bottom bun with basil pesto, top with meatball, arugula, and top with the other half-bun. Serve immediately.
Two cups fresh Basil, packed
One clove Garlic
Two tablespoons Pine Nuts, toasted
½ cup Parmesan Cheese, grated
½ cup Olive Oil
½ teaspoon Salt
¼ teaspoon Pepper
Combine all ingredients in a food processor or blender. Blend until smooth.